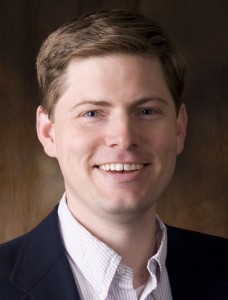 Attorney Rob Hill is licensed to practice law in Tennessee, Georgia and Kentucky. Over the last decade, he has transitioned from a more-generalized practice to focus on small business, real estate, and collections matters.
Rob earned a Juris Doctorate (JD) from the University of Kentucky College of Law, a Masters in Business Administration (MBA) from the Owen Graduate School of Management at Vanderbilt University, and a bachelors degrees in Finance and Psychology from Transylvania University.
In addition to his practice, Rob has served as an adjunct instructor of Business Law and Real Estate (Finance) at Belmont University. He is or has been a member of or volunteer for the following organizations:
Rob has written two books (What No One Ever Tells You about Investing in Real Estate and Savannah Squares: A Keepsake Tour of Gardens, Architecture & Monuments) with combined sales of more than 40,000 copies. He has also been interviewed or featured as an expert on / in:
The Wilson Group Real Estate Show

Chicago Sun Times'

 Satisfaction Magazine
Attorney Mitzi Hall is a graduate of the University of Memphis where she received a B.A. in Political Science. She received her law degree from Western Michigan University Thomas Cooley Law School in 2010 where she graduated with honors with a concentration in litigation.
Mitzi originally began her career in private practice concentrating on family and consumer law. She recently came to our office from the Tennessee Fair Housing Council (TFHC), where her primary focus was on housing discrimination and other landlord tenant issues. She provided outreach and education to assist those in the community on fair housing rights under the Fair Housing Act (FHA) and worked closely with landlords and property management companies to resolve potential issues and avoid litigation when possible. Prior to law school, she worked as a tester for West Tennessee Legal Services for nearly 15 years investigating potential fair housing claims.
Throughout her career Mitzi has been actively involved in several community and legal organizations, volunteering for organizations such as Memphis Area Legal Services, Tennessee Area Legal Services and the Legal Aid Society of Middle Tennessee and the Cumberlands. While in law school, she volunteered as a student attorney at the New Orleans Public Defender's Office and worked with the Innocence Project to free wrongfully accused persons on death row. She is licensed in Tennessee.